Posts Tagged 'Koichi Wakata'
And here I thought that the KOUNOTORI4 was just a normal ISS cargo delivery launch, but no! The web is abuzz with the fact that it was delivering some extra-special cargo – namely this: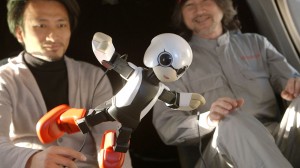 That's Kirobo – a merry little robot designed for space that can speak Japanese – including voice and speech recognition. It is going to assist the next commander of the ISS, Koichi Wakata, in experiments to demonstrate the usefulness of robots in space. NASA has been working on a less personable but more functional robot – Robonaut-2: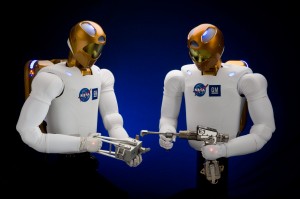 I think the future probably lies somewhere between Kirobo and Robonaut-2, and soon, the whole idea of walking, talking humanoid robots won't just be science fiction anymore (at least in low-gravity environments, where the whole walking thing is a bit easier for the robots).
Anyway, here's the video of the rollout of the H-IIB rocket and the launch to the ISS, courtesy of SpaceVidsNet on YouTube: